We wanted a place to share stories of people who have survived suicide and self-harm and to provide a memorial for those we have lost. If you would like a story featured here, please email the story, a related image and a name we can use to webmaster@lighthouseforperth.org. The image doesn't have to be of the person involved if they aren't comfortable with that, even a picture of a pet that gave them a reason to keep going, or a motivational quote is great, we also don't require the person's real name if they'd rather remain anonymous, an alias is fine.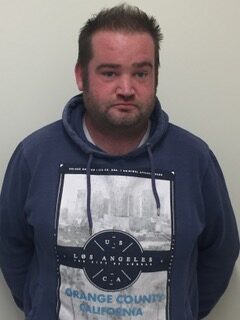 My name is Scott and my story begins when I was a young boy at school. I felt that I didn't have much of a childhood, I was bullied at school for being chubby and had no friends due to worrying about people making fun of me and picking on me . My home life was not much better, I witnessed my mum getting physically and mentally attacked from my dad. I also was physically and mentally abused from my father, and was sexually assaulted when I was younger. This had a serious affect on me while I was growing up, I used to clam up and hide away from the world for weeks on end. I would not eat, shower or even want to get out of bed, I went 11 days without any of those things.
My mother and father divorced 7 years ago and I was frustrated and retaliated. For the first time, I exploded at my mum, I shouted and swore at her and gave her the biggest fright. I then moved out and moved in with my father, after about 2 weeks, boom, the same thing happened again. I got angry with my dad and picked him up, pinned him against the wall and threatened to kill him. I struggled for a few years, getting in and out of trouble with the police and did not have any purpose in life, I felt like I had hit rock bottom. I decided enough was enough and tried to take my own life.

I was then contacted by a member of Andy's Man Club and attended one of their groups. Things slowly got a little bit better but, after a year, I again tried to take my own life and ended up spending a month in hospital. I am currently a facilitator for Andy's Man Club which has allowed me to focus on giving something back and to help others that struggle with mental health. I feel so much better within myself knowing there is so much support out there. I currently volunteer for The Lighthouse for Perth and I feel that my living experience can help others to feel better within themselves.