_ WHO WE ARE
The Lighthouse for Perth are a city-centre safe space and crisis for anyone aged 12+, who is in crisis and at risk of self-harm or suicide.
---
We offer crisis support to anyone who is at risk with their mental health. This includes those who are at risk of suicide or self-injury, or those who find themselves in emotional distress or crisis.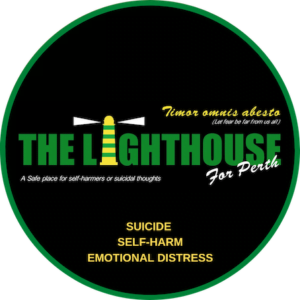 _WHAT WE DO
We are dedicated to supporting people who are in crisis.
We work with anyone aged 12 and over who are experiencing thoughts of self-harm or suicide, or who may be in emotional distress or at crisis point.
The Lighthouse for Perth is a safe space for all. This means all of our staff and volunteers are committed to creating a welcoming, non-judgemental and comfortable space for everyone. We can be contacted for support on our freephone at 0800 121 4820, Facebook messenger or email help@lighthouseforperth.org.