---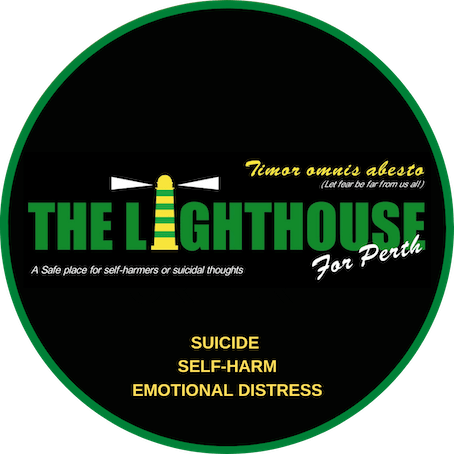 The Lighthouse is a non-profit organisation providing a safe space anyone aged 12+ who is at risk of self-harm or suicide.
We are here to listen and support you without judgement.
We aim to:
Provide a listening service to support people with self-harming behaviours and suicidal ideation.
Provide a safe place for people who are at crisis point with thoughts of self-harm and suicide
Ensure that those in crisis preserve their dignity and promote contact between organisations or mental health services
Promote awareness around mental health, in particular self-harm and suicide.
Provide practical crisis prevention and crisis management support
---
Out of Hours
Don't worry, if our crisis lines aren't open there are other options available.
If you need to talk to someone:
The Neuk
The Neuk is a 24/7 mental health crisis hub situated in Perth City Centre. Their services are open to anyone aged 16+ who is at risk of crisis or is seeking mental health support.
You can find them on FaceBook or reach them on 01738 718070.
The Samaritans
If you need to talk and just need someone to listen, the Samaritans are available 24/7 and can signpost you to national agencies. You can reach them for free on 116 123
If you are 16+, are thinking of suicide, self-harm, low-mood, anxieties, or experiencing psychosis, but are not in immediate danger
NHS 24 have a Psychological Wellbeing Practitioner team who can support your until you are safe, or elevate you to the appropriate services. You can reach them on 111
Alternatively, you can contact The Neuk and someone can assist with de-escalating the situation or elevate you to the appropriate services.
If you think you or someone else is in immediate danger, the quickest way to get help is to call an ambulance:
Emergency services: 999
The Lighthouse for Perth is a registered charity in Scotland SC046186.
You can donate to our JustGiving page here.